The International Fair of Agriculture in Novi Sad is a gathering place for the most important representatives of agribusiness from all over the world, where exhibitors present the latest technical and technological achievements in agriculture. In addition to presenting the most modern agricultural machinery, the fair organizes an exhibition of organic food and products and services from the most remote parts of the world.
This widely-known and prestigious event is being held for the 86th time, and it hosted more than 7,000 foreign and 100,000 domestic producers.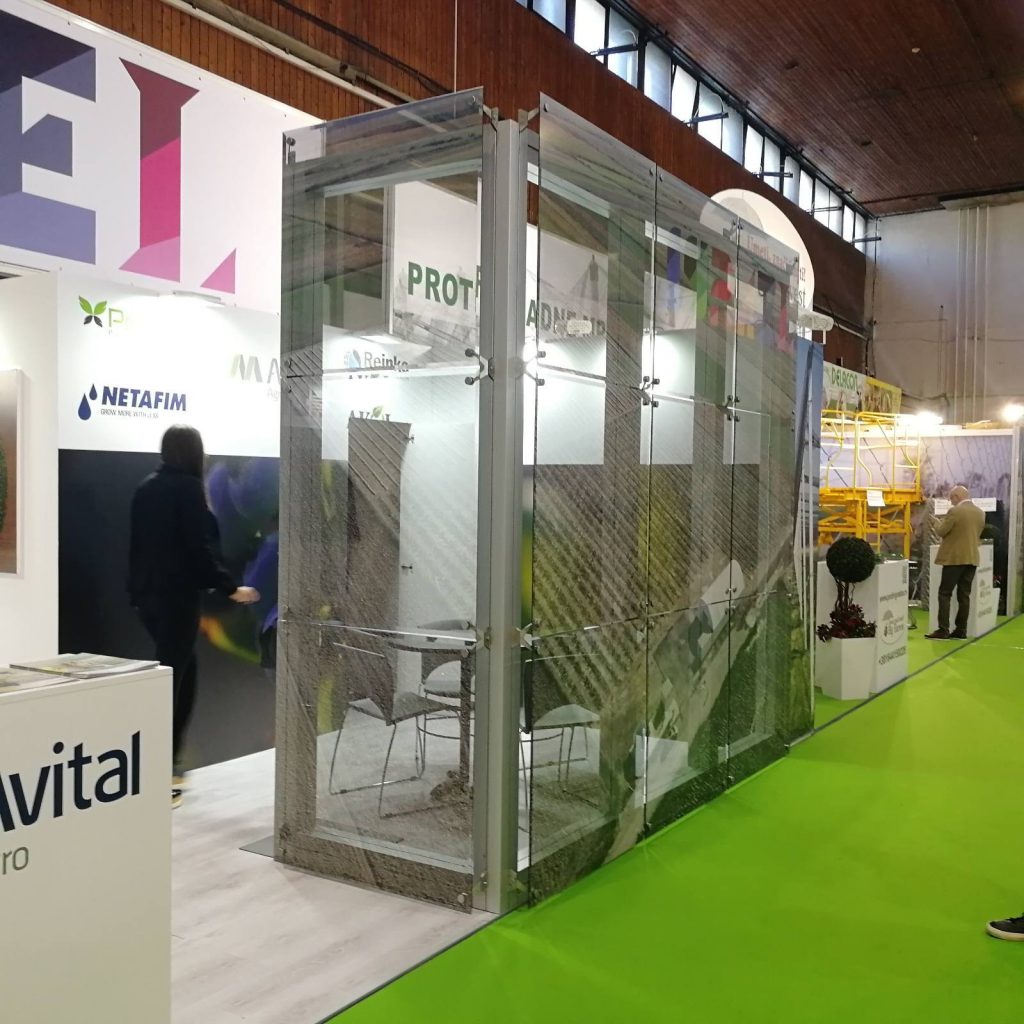 The fair was also attended by one of the leading companies in the world – AVITAL DOO, which operates in the field of agriculture, agro-industry, and construction, whose founder and owner is of Israeli origin, Mr. Meir Avital.
– "I have been in Serbia for 16 years, I founded a company that focuses on two main activities – one is a building, within which we, in cooperation with the Israeli construction company Ashtrom group, realized the Rajice shopping center project, together with a hotel and parking.", emphasizes Mr. Avital, and adds that more than 800 projects have been implemented in the field of agriculture, with a special aspect on drip irrigation, micro-irrigation in cooperation with Netafim and macro-irrigation in cooperation with Reinke.
When asked how he sees the future of his company, Mr. Avital says:
– "AVITAL DOO is a leader in the field of agriculture, we have a team of 25 engineers and technicians in whose education we constantly invest so that our team is always at the highest level of business. We are satisfied and we are going into the future and further business expansion. In addition to Serbia, we operate in other countries, such as Croatia, Belarus, Montenegro, and others. We want our focus to be extended to the field of drinking water purification ", explains Mr. Avital and adds that he would like to improve Serbian agriculture because he believes that Serbia has a huge potential, primarily due to good climate and fertile soil, and concludes – "Serbia is a great country in which investing should contribute to its better future."
Israeli Ambassador Alona Fischer-Kam added that the volume of trade and investment between Serbia and Israel is at a satisfactory level, with even greater potential for growth in the future.
– "The presence of Israeli companies in Serbia is the largest in the field of real estate and agriculture." With joint efforts, we will use the existing potential for cooperation between these two countries. The idea is to present our solutions on the Serbian market, which is why we have had our national stand at the agricultural fair in Novi Sad for 3 years ", explains Alona Fischer-Kam and adds that Israel, to encourage exports, facilitated economic agreements between countries. such as avoiding double taxation and protecting investments.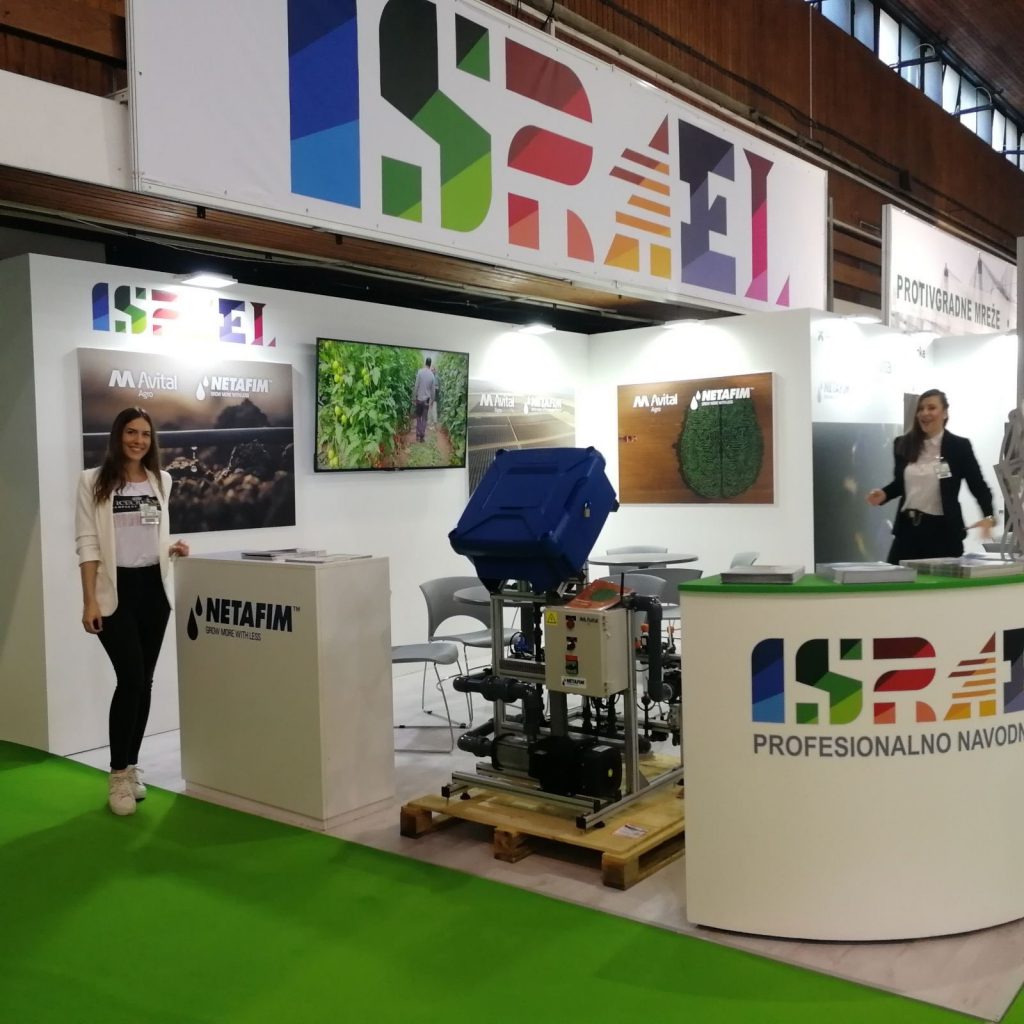 Israel organizes special fairs in the field of "cyber" security, agriculture, and water management, and in that way attracts clients from all over the world.
When asked which crops are most grateful for the use of the drip system, Olivera Lukačević, Sales Director of AVITAL DOO explains:
"Trends and a quick return on investment are two key factors. Currently, the greatest interest is in blueberries, which are a very demanding and sensitive crop and need constant control and precise addition of fertilizers and water, but – with reliable blueberry irrigation systems, it quickly returns the investment. Most of our clients start with smaller areas and with our help continue to realize all the expansions and realize their visions. The essence is not to sell our customers as much of our equipment as possible, but to make the right choice of equipment adapted to the given culture and thus achieve a higher result and a quick return on investment.
How much interest there is in our agricultural producers and how much the price influences their choice – explains Slobodan Birovljev, director of AVITAL DOO:
"The biggest problem with producers is the source of water and the technologies that are necessary to apply in order for such a drip irrigation system to be functional. Financial resources are less of a gap than that because today various funds make it easier for producers to invest through a system of subsidies. "
The representative of the company Netafim in Serbia points out that the tradition of Netafim is almost 60 years long, they have over 70 factories in the world and 4000 employees in more than 140 countries. Their solutions are "like a farmer to a farmer" – which means that they do not keep the knowledge to themselves but share it with colleagues and farmers around the world.
The drip irrigation system increases the income by 15-20%, which is largely due to the reduction of fertilizer and water consumption. The drip irrigation system has not changed over the years, but what has changed is the control system that today allows farmers to control all crop data on mobile phones and computers. The partnership between AVITAL DOO and Netafim motivates Serbian growers, which is why Serbia is one of the leading countries in the use of drip irrigation systems.