How to protect your yields from frost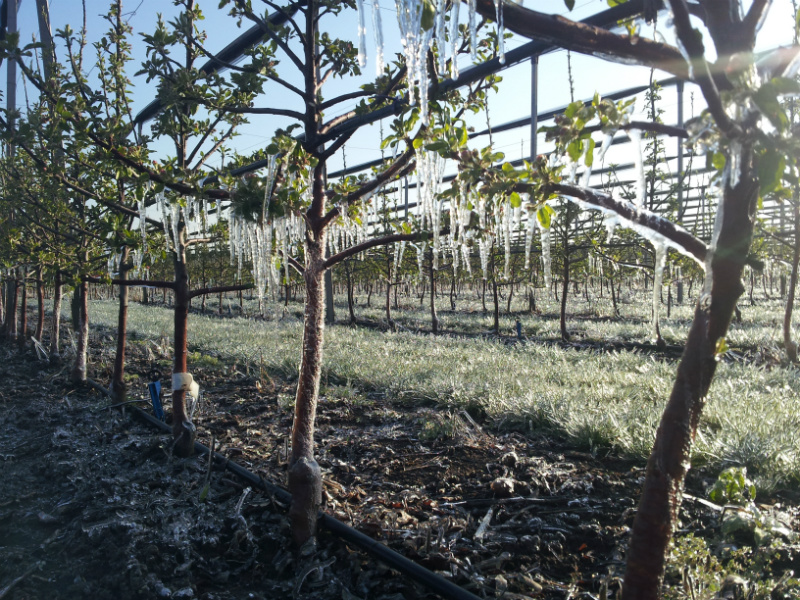 Avital Agro has vast experience in frost protection projects using over canopy systems for deep frost condition or under canopy systems for light frost condition. Due to the large amount of water needed in order to protect the crops Avital team of experts has the experience and the capacity to provide also accumulation of water and big pump station . Avital Agro provide comprehensive solution from the design up to implement a successful project keeping the growers safe and calm during frost period.
Many plants can be damaged or killed by freezing temperatures, and by frost. This will vary with the type of plant and tissue exposed to low temperatures. The objective of any frost protection system is to keep the plant tissues above their critical temperature, for years growers and researchers have recognised the value of applying water to crops during periods when the temperature drops below 0°C (32°F)
Latent heat is frost protection methods using Irrigation
Latent heat produced as the water freezes on the plant, changing phase from a liquid to a solid, using chemical energy that store in the bond that joint molecules of water.