Smart agriculture brings
results to the field
AKOLogic food supply chain platform brings the transformation needed in safety, efficiency and trust AKOLogic levels up the agribusiness supply chain through an industry-first MS cloud platform that delivers the ultimate zoom-in on every aspect of a crop's lifecycle.
Information on every grass blade is tracked live, analyzed and shared with partners along the entire food supply chain.
Being the only platform to streamline and analyze crop data in real time, AKOLogic is well positioned to level up efficiency, food safety and more efficient farming. Full visibility into crop's lifecycles provides the transparency needed to build partnerships of trust.
AKOLogic was established in early 2019 by agriculturists with a unique combination of farming, agriculture technology and a customer experience skillset.

GIS Geographic agricultural management
The Geographic Information System (GIS) enables you to collect, organize, analyze and display relevant geographic information from various sources. The model allows to analyze the information in the system geographically.

Big database management
Organisation using a smart management system. Produce a database containing data collected from various sources. The information must be stored in a professional manner and ensure compatibility between field names and information so that artificial intelligence, BI and others can retrieve data.

Dosing & Nutrition Solutions
Lower your fertilizers' costs and get better and higher yields with our advanced fertigation solutions. Watch this video and learn how you can get faster ROI.

AKOLogic - ''Agricultural Cloud''
AKOLogic is the first "Agricultural Cloud" based on Microsoft Cloud "Azure". The system allows monitoring the growth process from the field to the supermarket – Full traceabillity.
AKOLogic is well positioned to meet a growing need for: Live crop intelligence, Increased food safety and Partner chain of trust.
Global demand for food safety and the need to protect livelihoods is driving agriculture value chain partners to: Level up food intelligence and data transparency, work in a universal safety compliance format that caters to all knowledge levels and all languages and support sustainable practices in crop growth and management
AKOL is the leading agricultural management platform from the AKOL software house AKOLogic – the world first "agricultural cloud", based on Microsoft Cloud "Azure". The system allows you to track the growth process from the field to the finished product – full traceability. It is important to know that AKOL is the only company in Israel with the permission of the Ministry of Justice to manage an internation agricultural database.


"Smart Farming"
AKOLogic is an example of a smart cloud-based Microsoft management system. With a smart system you can manage several branches of growth simultaneously. Send and receive data from external systems such as warehouses, packaging houses, laboratories, irrigation systems, sensors, etc., to coordinate and manage the information needed for the tower while creating a uniform and compatible database.

Deep Learning
You can using artificial intelligence tools, drill automatically the agricultural information collected for the purpose of "deep learning" ( Deep Learning ) trends, processes, significance, comparisons and more, the use of these tools will allow farmers to improve their crops

IOT – Internet Of Things
Farmers' Internet: Farmer is now required for much information gathered from various sources for a smart management system.
There is a need to absorb "various objects" in the field, such as sensors, automotive tools, satellites, hovercraft, smartphones and other end devices, for a smart central information system.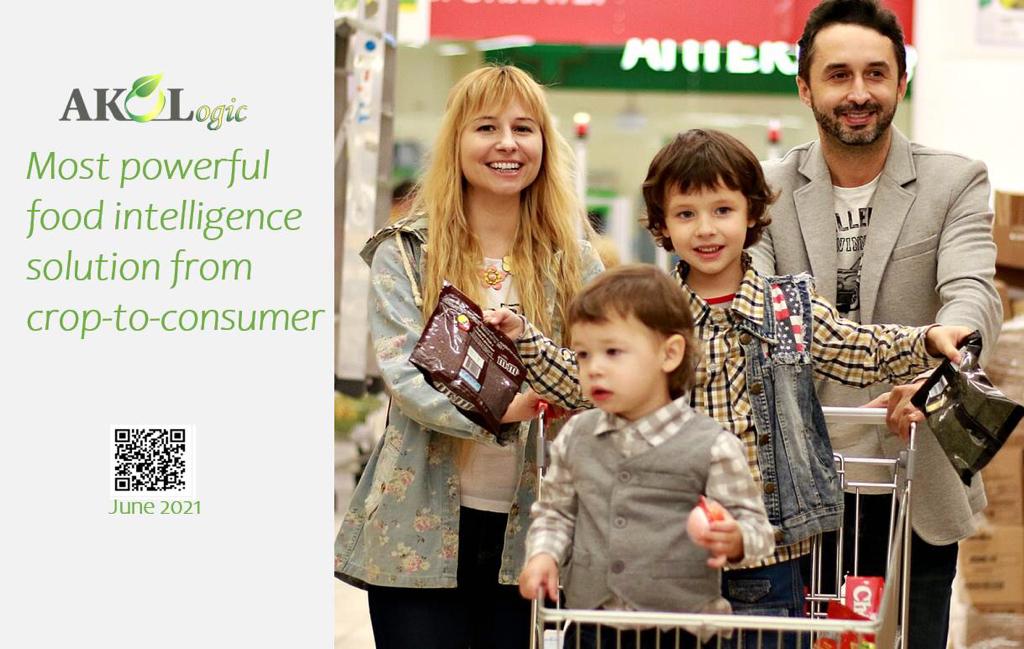 QR code
Scan a QR code with your mobile device and get free access to unique data.
You will get an insight into crop sustainability rate, value chain, and professional info.
Fully provided by the AkoLogic app.